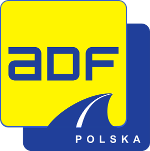 The company ADF Polska was founded in 2012. With professional management and qualified personnel is growing fast.
We specialize in sales of machines and communal facilities. We have a wide assortment of :
garbage trucks,
road sweepers,
lawn mowers,
equipment for winter road maintenance.
We also sell spare parts for vehicles and equipment.
We provide transportation throughout
Offering its services try to meet the most demanding customer expectations
We provide a comprehensive and individual approach to each order
Offering our services, we strive to fulfill all diligence
The company ADF Polska was founded in 2012. With professional management and qualified personnel is growing fast